Huge Thanks to all the competitors who travelled from many parts of the UK for the JSPC Autumn Open 2023. Bob and Rob from Wales, others from Durham, Northumberland, Aberdeen and Dundee produced an almost cosmopolitan affair!
That said, Scotland maintained its reputation for its weather and Friday and Saturday in particular provided a fair share of rain and drizzle. It did not seem to dampen the shooters abilities as some very good scores were recorded. The provisional results are attached below, and any challenges must be provided by 6.00pm Friday 22nd September.
STAFF: It goes to say that without the input from JSPC members, these events would not and could not happen! Doug Green, Dave Nicoll, Stuart Russell, Colin Oswald, Chris Douglas, Bill Pow, Phil Johnston, Howard Marshall, Lea Cooper (and myself) deserve thanks and recognition. Angie Forster (not yet a member!) travelled from Northumberland all three days to assist us with the stats. Thanks Angie! Scott Lyon came to the rescue with his help in the stats room, so thanks there as well. My apologies if I have omitted anyone.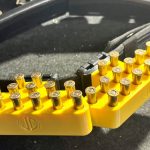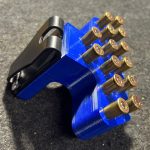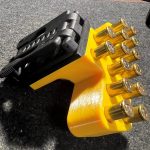 Meanwhile, the usual photos to remind us all of the occasion. Prize award photos do not include competitors who were unable to stay for the ceremony.