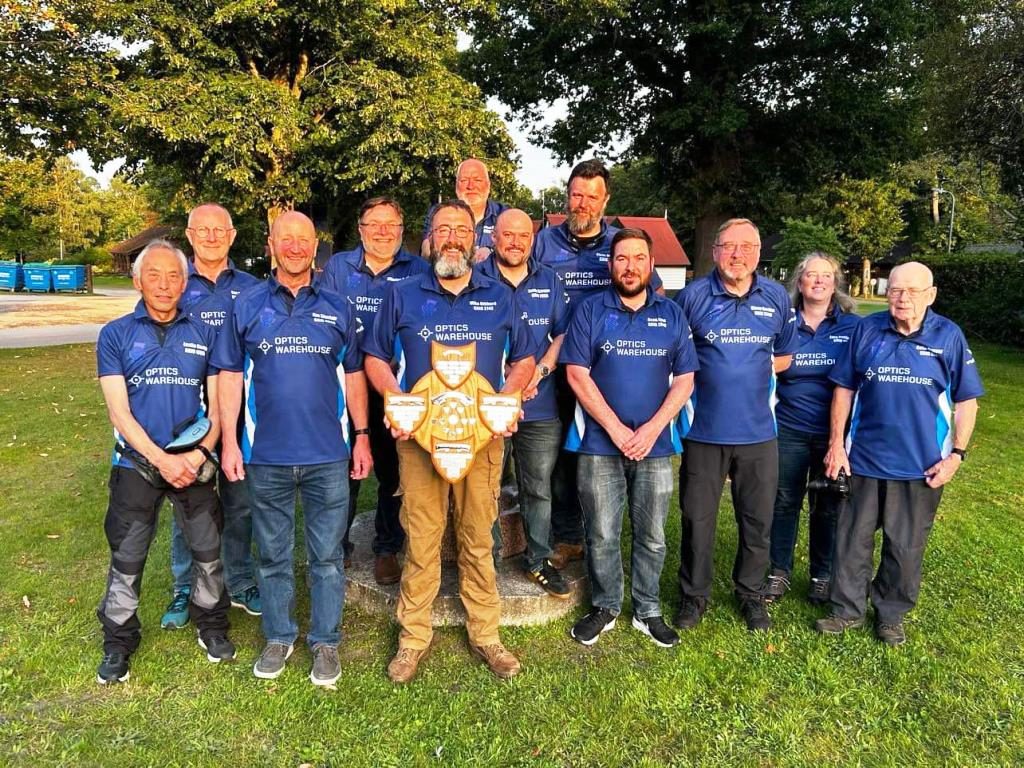 Another successful meeting for the Scotland Squad who took victory in GRSB (Small Bore) and GRCF (Centre Fire) disciplines defeating England and Wales in this annual National Championship event at Bisley.
However, England were victorious in both LBP (Pistol) and LBR (Revolver) events. Wales placed third in all events.
The provisional results are on the NRA website:
https://nra.org.uk/results/liveresults/
also a report by Scott Lyon can be viewed on the Scottish Target Shooting website:
https://www.scottishtargetshooting.co.uk/sts-news/2023/9/7/grp-national-championships-2023-match-report
Many thanks to OPTICS WAREHOUSE for their generous sponsorship which saw the Squad with new Shirts and caps.
Thanks to Colin Oswald and Amanda Hibberd for their contributions: below is a collection of photos which I hope reflect the spirit of the weekend. Hot dry weather was welcome but certainly we from the North need to acclimatise! Not all winners are included, but the Scotland shirts certainly made a constant procession to the prize table!