I wish to thank all the competitors who came from far and wide to attend what proved to be the most successful competition for many years. It reminded me so much of the "old days" when shooting was a fun sport indulged in by the majority.
Thanks to the JSPC members who turned up to help run the range with special recognition to Bill Vaughan and Colin Oswald for their organisation and planning.
Robert J and Bill battled with the scoring over the WEEK.
We apologise for the delay in getting these out, but they have to be correct. As you can see, there were a lot of shots going downrange!!
IF THERE ARE ANY QUERIES, PLEASE NOTIFY ROBERT J TONNER OR BILL VAUGHAN AS SOON AS POSSIBLE.
A lot of hard work has gone into making the range one of the best in the UK, if not THE best, and that work will continue over the next few months (at least!). Any help or materials are welcome.
I do hope that many more competitors will join us for the Autumn Open, but please book early as Saturday was filled weeks in advance!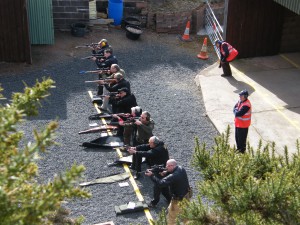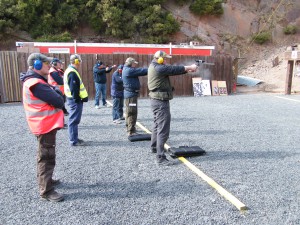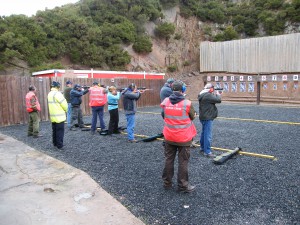 The photos show some of the action over the two days, and I hope that everyone enjoyed themselves as much as we did. I am afraid that running the event took its toll on the JSPC members as none of us performed to our usual standards. (That is my excuse anyway!!).
Please see the results in a seperate post under "competitions" or "scores/results" headings.
If anyone objects to their photo being posted online, please let me know as soon as possible and I will remove the relevant article.