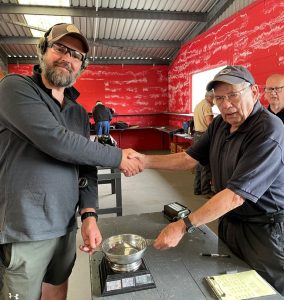 A very impressive number of JSPC members attended the annual event which celebrates one of the founder members of the club.
The day is devoted to the two disciplines of Timed and Precision One (TP1) and Multi Target (MT), which are the "modern" versions of the popular pistol events of Police Pistol and Service Pistol.
The winner has the highest aggregate using Gallery Rifle Centre Fire (GRCF) rifles, but there were also competitions for Small bore rifle (GRSB), Long Barrelled Pistol (LBP) and Long Barrelled Revolver (LBR).
Here are the preliminary results, as always open to any challenges within a week.