This was a new competition in memory of Bill Vaughan who passed away recently. A trophy has been ordered to commemorate the event.
Many thanks to Stuart Russell who helped to organise the competition, and also accepted the task of scoring the targets. Outward scoring meant many losing points they did not wish to lose!
A few photos show the intense nature of the competition, but thoroughly enjoyed by those taking part.
As usual, it was so disappointing to see so few members at the range. It would be helpful to the committee to know why so many avoid our competitions. In two weeks time, we are hosting the JSPC Spring Open weekend and already we have almost 50 competitors, some of whom are travelling from the very south of England, and others from the north of Scotland. Surely our "local" membership can show face??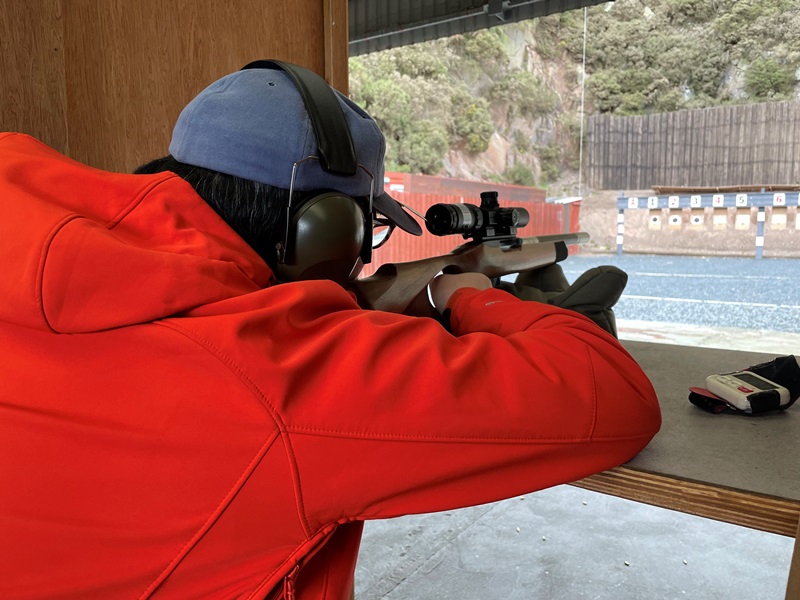 Congratulations to Ian Burton on winning his first JSPC competition as relatively new member to JSPC. Ian has many years experience as a shooter (alongside Bill Vaughan as well) but has now got the Gallery Rifle bug.
Here are the results:
Smallbore
Name
Score
Ian Burton
93
Alan Mitchell
92
Stuart Russell
90
Phil Johnston
86
Chris Douglas
85
Robert Beale
83
Doug Green
82
Colin Oswald
82
Bill Pow
82
John Paterson
77
Leslie Kong
77
Dave Nicoll
71
Joseph S Uy
70
David Rees
70
Cynthia Plag
66
Lea Cooper
50
Dave Ferguson
16
Centrefire
Name
Score
David Rees
68
Ian Burton
61
Leslie Kong
60
Chris Douglas
59
Dave Nicoll
58
Stuart Russell
52
Doug Green
52
Joseph S Uy
51
Lea Cooper
49
Bill Pow
28
Colin Oswald
25
Phil Johnston
17
Trophy
Name
Smallbore
Centrefire
Total
Ian Burton
93
61
154
Chris Douglas
85
59
144
Stuart Russell
90
52
142
David Rees
70
68
138
Leslie Kong
77
60
137
Doug Green
82
52
134
Dave Nicoll
71
58
129
Joseph S Uy
70
51
121
Bill Pow
82
28
110
Colin Oswald
82
25
107
Phil Johnston
86
17
103
Lea Cooper
50
49
99