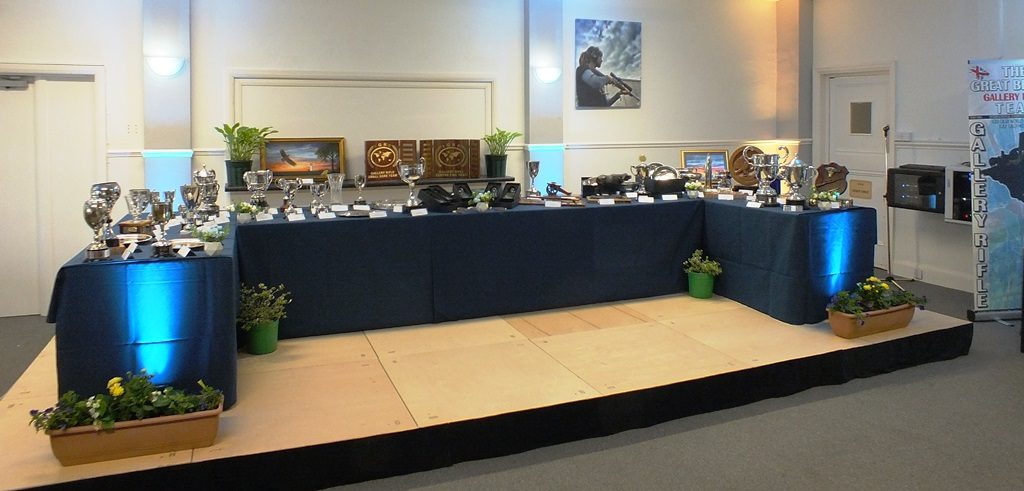 TWENTY members of the Scotland Gallery Rifle Squad travelled to Bisley for this momentous special event, which witnessed International teams from England, Scotland, Wales, Northern Ireland, Germany and South Africa. Of course, these in addition to the hundreds of other shooters from across the UK and Europe!
NRA reports 458 competitors who entered 4029 scorecards.
A quick word from the present Scotland captain Graeme Dodds, who unfortunately could not be there:
Well folks what a competition for Scottish shooters,haven't had a chance for an indepth look at the scores but….lets start at the top an outstanding performance (again) from Jonny Cormie, centre fire world champ,and competitor in both of GBs teams which took the world champions title. So well done Jonny.
Our international teams came home with two wins in centre fire and LBR and two second places in small bore and LBP. Centre fire was particularly hotly contested with the top four teams within one point of each other however a fantastic X count aided and abetted by an outstanding 300 27x from Dave Farmer blew the opposition away by 30x's.
The LBR guys managed to put clear daylight between themselves and England red again with a superior X count. LBP were up against an England team in very good form as were the small bore.
So overall we are certainly up there and hopefully we can continue this going into the friendly home countries match at Derby and then the real home countries at the nationals at Bisley. So well done and thanks to everyone for their efforts, hopefully see on a range sometime soon.
IGRF World Championships – Individuals
Gallery Rifle, Small Bore
JSPC congratulate Robert L Tonner who won the title of "Under 25 Gallery Rifle Small Bore World Champion"
JSPC also entered CLUB TEAMS and came home with GOLD in LBP (plus LBR team although I cannot recall medals being issued for the latter)
Timed & Precision 1 + Multi-Target LBP 1st JSPC 1620 86X
2330 Robert J Tonner
3252 Robert L Tonner
1281 Stuart Rankine
3221 Stuart Russel
1765 Leslie Kong

Timed & Precision 1 + Multi-Target LBR 1st JSPC 1551 54X
1281 Stuart Rankine
1765 Leslie Kong
2329 Robert Tonner
2832 William Pow
283 Doug Green
Many thanks to Scott Lyon who organised evening dinner in the Surrey Rifle Club on Friday. A pleasant social affair and welcome meal after a very taxing journey from Edinburgh. I did not realise that it was the start of the English schools midterm, and the roads were stacked with every vehicle in the UK!
Anyway: TWELVE Joint Services Pistol Club members attended and their presence was very evident at the prize awards (though some winners had to travel back before the ceremony).
Results: FULL results are public on the NRA website:
Here is a selection of photos of JSPC and Scotland members receiving prizes: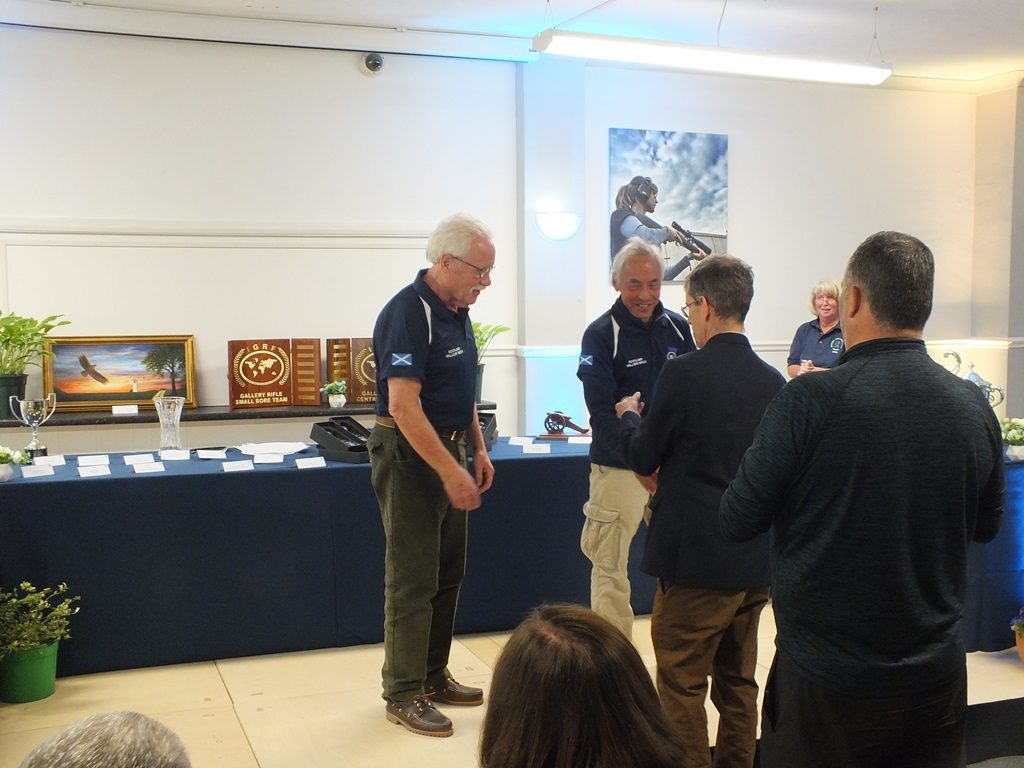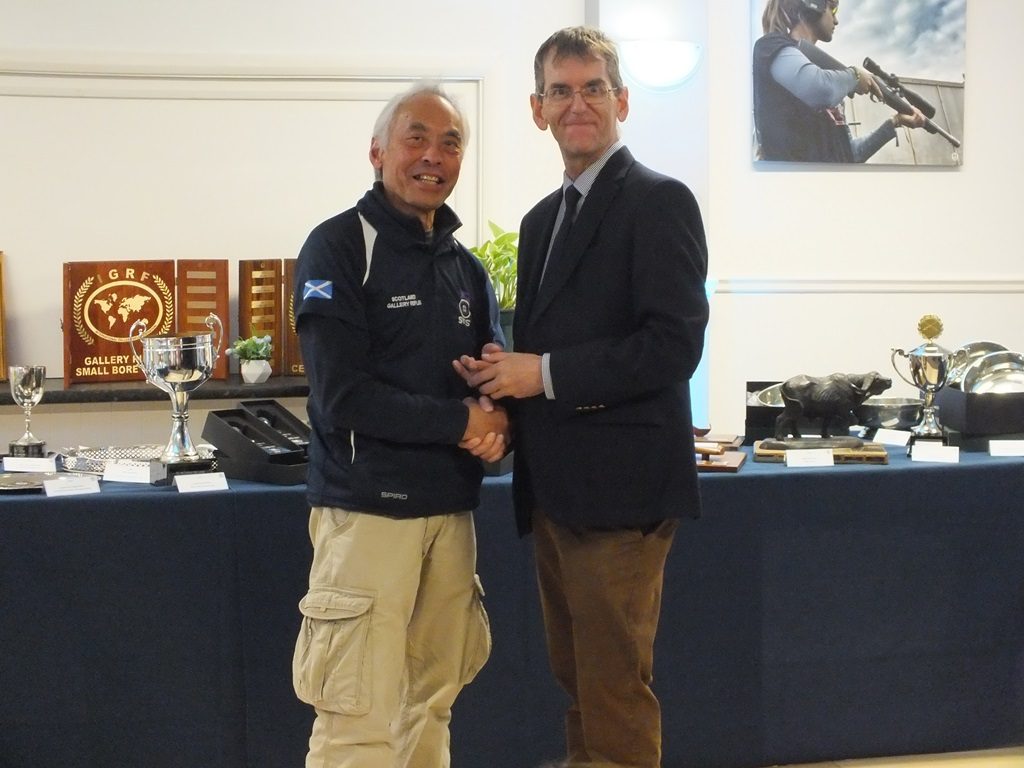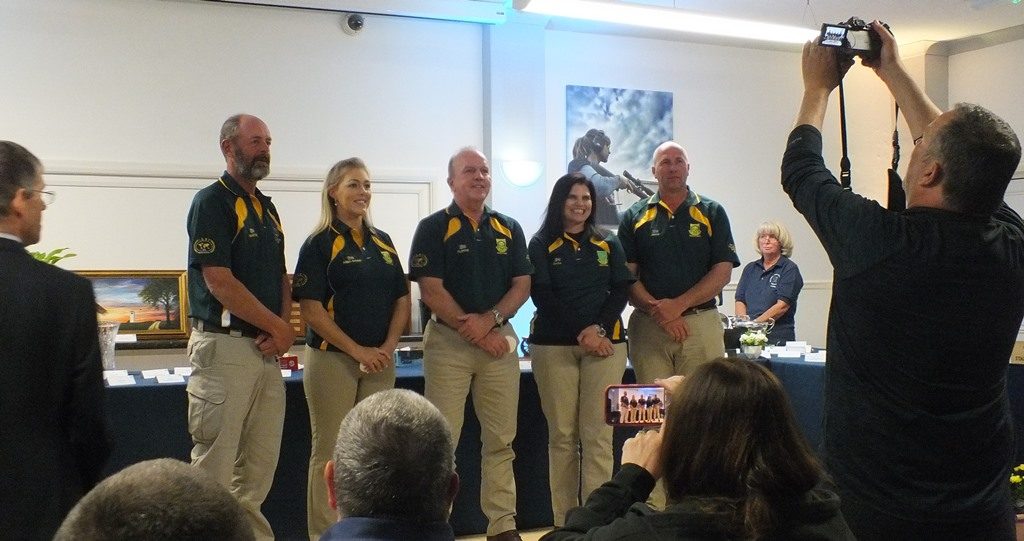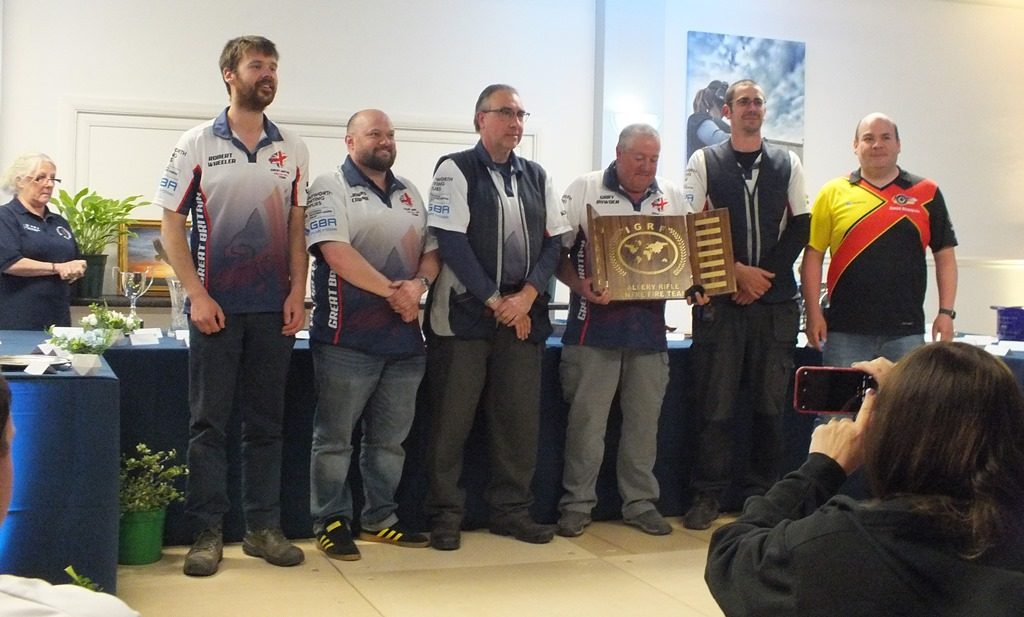 Some more photos of a social nature: