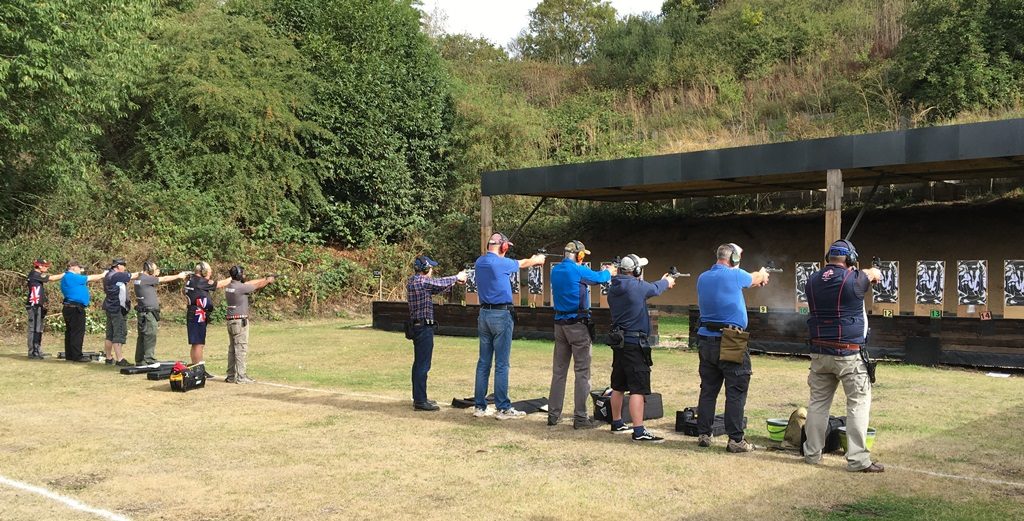 Many thanks to Jim Smith and the Derby Club team for producing two days of entertainment for all owners of handguns. For those unable to attend, you missed a really enjoyable weekend and the weather did not disappoint with warm to hot sunshine for the whole event.
See the results to appreciate the number of competitions available over the weekend!
Sandwiches were provided on each day, and were much appreciated. None were wasted!
The provisional results have been sent to competitors who have until next Sunday to inform of any challenge to their scores:
As usual, I carried my phone and camera to capture some of the action, also they are easier to shoot! I will not identify the winners in the photos as they will already be well known to you all. Unfortunately, some prize winners were not present.