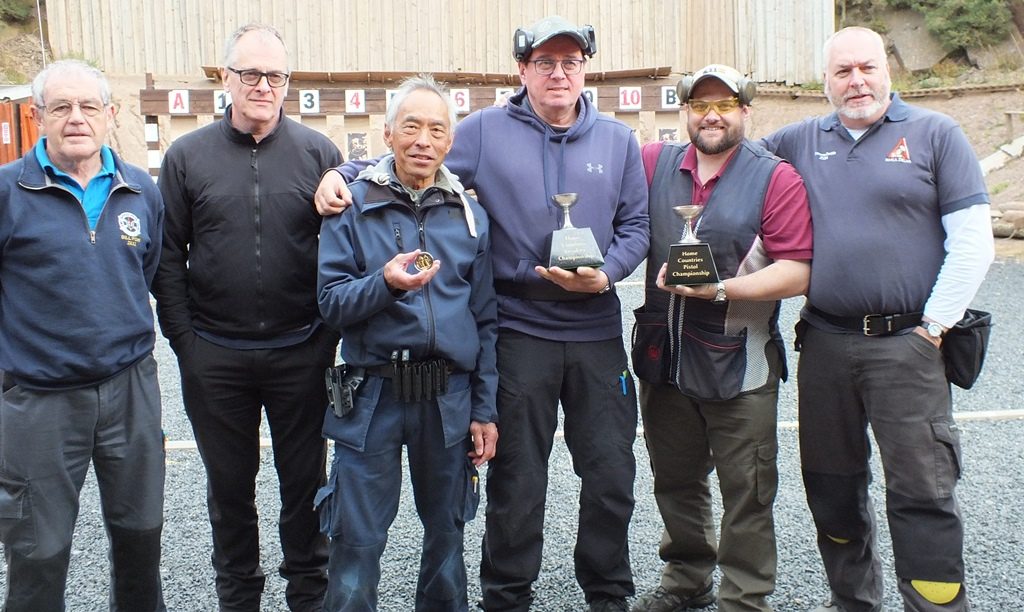 Many thanks to all the competitors who attended the weekend. Especially to those who travelled from afar; David from Devon, three Welsh team members, chaps from Low Mills, Cumbria, range officers/competitors from Northumberland, Aberdeen, Dundee and Callander.
A very successful weekend with some fine weather on Friday and Saturday, though Sunday was somewhat blighted by a return of the Scottish autumn chill.
Thanks too to all the range officers and to Pauline who provided some much needed catering, and to husband Neil who worked on the stats in the absence of David.
There were no challenges to the Provisional results and Prize List. These are therefore considered final and have been forwarded to the NRA for ranking purposes.
Contact details for JSPC:
jspcsecretary@btinternet.com
Some photos from the weekend. As Prize Awards took place on Sunday evening, many competitors were absent, having shot on Saturday. Congratulations to all those who took part. There can only be some winners, but I do hope that competing was a great satisfaction.