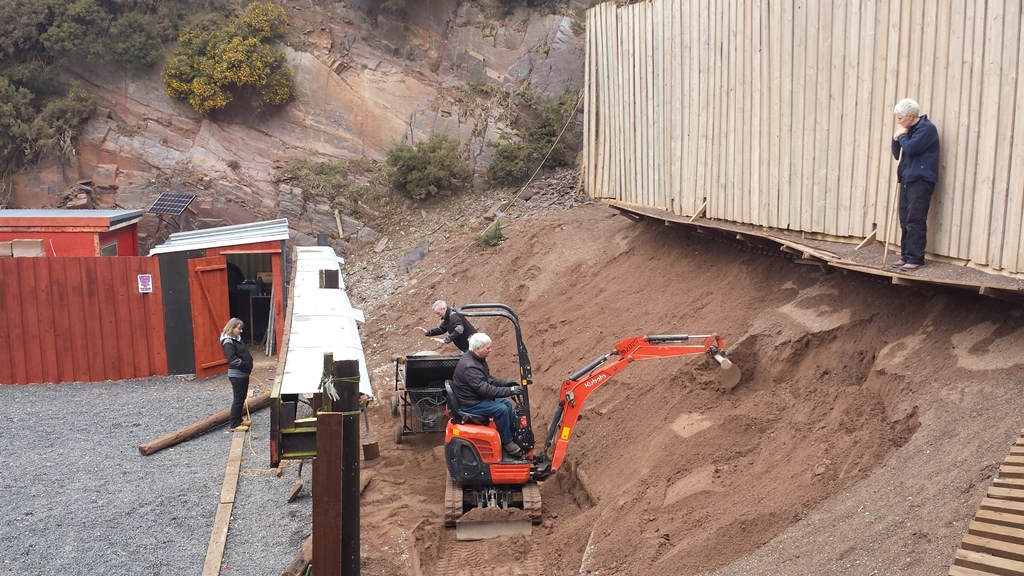 Workdays 31.03.2018 – 01.04.2018
Colin Oswald
Leslie Kong
Stuart Russell
Robert Tonner (Senior)
Malcolm Luing
Laurence Brownlie
Robert J Tonner
Neil Donaldson
Pauline Donaldson
Jim Doherty
Bill Connolly
Yvonne Connolly
John Napier
Tony Moody
Robert Brodie
Easter weekend did come early and family parties were booked, but as we are so short of free weekends, maintenance was included in the club calendar for two days.
A digger was hired to assist the deleading of the backstop, but due to lack of staff, it sat idle from Friday until Sunday.
Thanks to some very hard working members, we were able to achieve most of what we hoped.
TO ALL MEMBERS, PLEASE NOTE THAT "WORK WEEKENDS" mean that shooting is suspended to allow members to help the club to maintain the range and its facilities.
We do NOT employ outside staff. It is hoped that all members can find a task of which they are capable. I future, we hope to advertise jobs that need done, and perhaps members can put their names against suitable tasks? Even a few hours can make a huge difference.
"Many hands make light work" or some such quotation.